Proactive maintenance for maximum system life-time
A proactive, professional maintenance – remote or on site – is essential for maximum system life-time. KNAPP relies on highly-qualified, experienced experts to guarantee high performance and optimal operation times. With the Service Level Agreements, KNAPP combines tailored services within a framework of agreements to minimize your risk.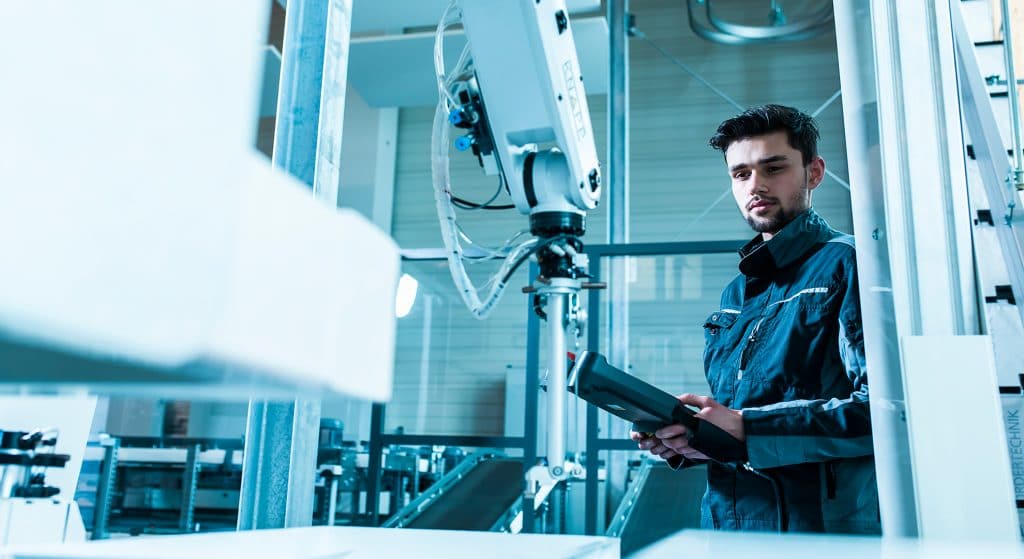 Support
On-site interventions
In case of an incident, KNAPP deploys a team of highly-skilled, mobile technicians. The KNAPP technicians are mobilized quickly to reach your site, locate the problem and correct it – whether the component was supplied by KNAPP or any other system manufacturer.
In addition, contract customers profit from our priority service for their emergency calls – with targeted response times and agreed prices.
Support during modifications
We understand that the introduction of new warehouse systems and processes – whether in a new or an existing business environment – can be fraught with difficulties. When you are planning business modifications, KNAPP's support team plays a vital role in ensuring minimal disruption to your on-going operations. Our experts help you with migrations planning, creating warehouse layouts, movement analysis, inventory monitoring and resource deployment to give you maximum benefit from the modernization of your logistics system.
Support during startup
After handover, KNAPP offers you experts for your site to provide additional support throughout system startup. Our highly-qualified specialists deal with all issues of your new installation, optimize processes and give your staff valuable support and extra training under real operational conditions.
Our startup support can be tailored to the individual demands of your warehouse and cover all systems and shifts – according to your requirements.
Added value
Inspection
The inspection of your logistics system is another preventive measure. Our KNAPP experts perform this comprehensive inspection service at regular intervals. You receive a detailed report on the current condition of your system, including recommendations or necessary measures.
Temporary provision of technical staff
Your system technician has come down ill or is on a summer holiday? KNAPP offers you cover for the entire absence of your system technician – whether the absence is planned or on an emergency basis.
We can provide experienced KNAPP technicians, based at your site, for the expert maintenance of your equipment for the time that you require.
Technical cleaning
To ensure optimal long-term operation of your system, we recommend you carry out technical cleaning at regular intervals. KNAPP therefore offers you the complete technical cleaning of your logistics system that includes all components.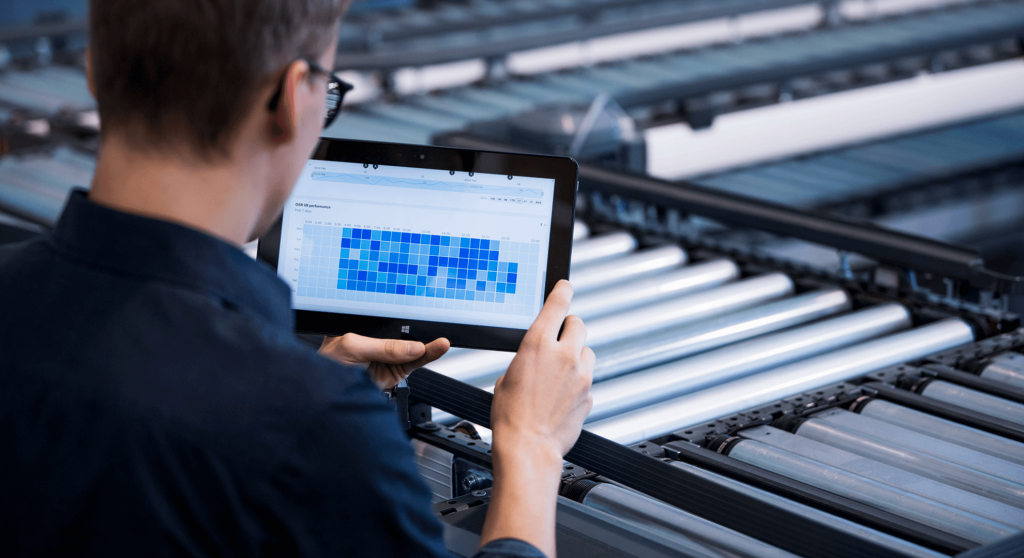 Maintenance
Regular, proactive maintenance is the key to maximum system reliability and minimal operating costs. Numerous KNAPP customers profit from the maintenance agreements with our local KNAPP service teams. The benefits are clear: optimized reaction times, an excellent price-performance ratio as well as simple and transparent budgeting.
Our service team can also devise an individual maintenance schedule just for you. First we determine the maintenance requirements of your system, and
then create a comprehensive maintenance schedule based on these results. Besides the maintenance activities, the schedule also includes regular reports and a program for continuous improvement.
Resident engineers
KNAPP deploys resident engineers who ensure longterm support in your logistics system. With our resident engineers directly on site, you benefit from immediate response in case of a system breakdown. Our resident engineer devises proactive maintenance schedules to prevent problems long before they happen, minimizing your downtimes.
This service not only includes the on-going maintenance for your automated logistics system, but optionally also for other handling equipment – for example lift trucks, packaging machinery, industrial doors and dock levellers – and even warehouse services such as heating, ventilation and lighting systems.
Customers with resident KNAPP maintenance technicians can also outsource their customer support to us by transferring existing employees to KNAPP's staff, with no loss of personal benefits. This gives you several advantages: easy and improved cover for staff absences, spare parts supply and training are all handled within an agreed budget.
Planned, preventive maintenance visits are optimally tailored to your logistics system – annually, semiannually, quarterly or monthly – to suit your operational requirements and meet legislative demands.