Added value for your logistics system
KNAPP offers a wide range of extended services to add value to your logistics operation. These additional services are available to our customers, independent of whether you have KNAPP components on site or not.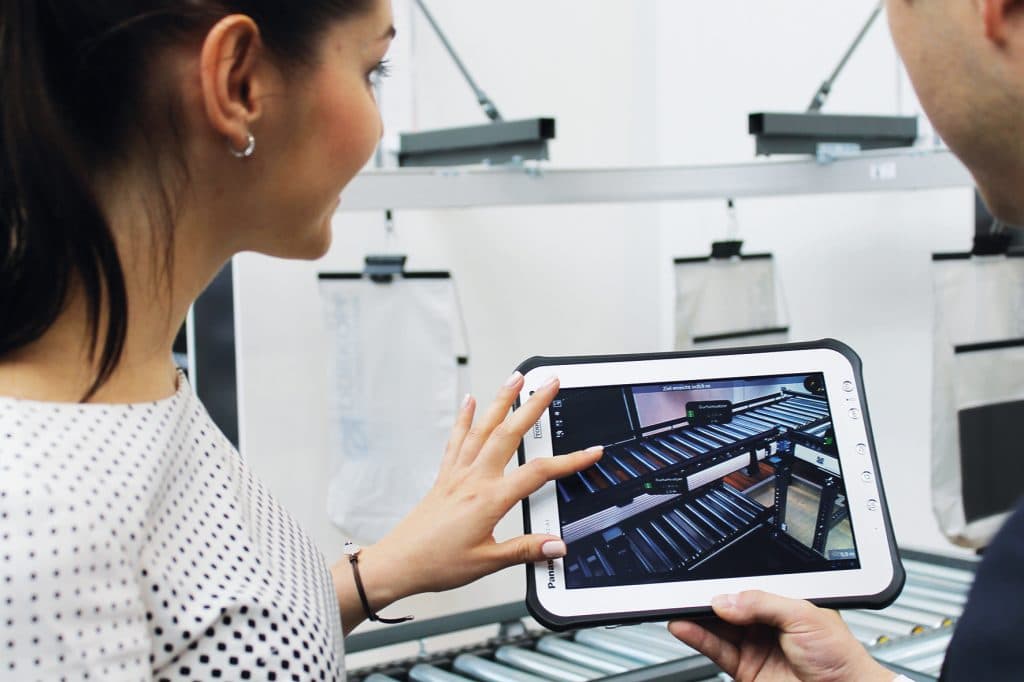 Thermal imaging survey
As a valuable diagnostic tool for preventive maintenance, thermal imaging can detect anomalies that are invisible to the naked eye using an infrared camera. Corrective action can be taken before costlysystem failures can occur. KNAPP carries out on-site inspections as one-off visits or as part of a regular
maintenance programme. If required, our experts can also perform the inspections as part of your insurance requirements.
Leak detection
Compressed air is an expensive resource, yet many automated handling systems operate with large leakage rates. Using our ultrasonic sensing equipment, KNAPP technicians conduct a survey of your site, locating all leaks and providing you with a detailed report – without interrupting your operation.
Rail assessments
Crane rails are subject to significant forces that can result in movement and disalignment. This, in turn, can cause undue wear on the crane system. Regular rail inspection and maintenance will prolong the operating life of your automated logistics system.
We offer rail condition and alignment surveys, problem investigation and remedial services, including profile grinding and specialist welding.
System condition check
Inspections of automated equipment are carried out on site to assess performance and serviceability, highlighting parts that may need repair or replacement. The comprehensive package is designed as a service for customers with no service provider contract and concludes with a detailed written report.
We constantly strive to improve our services for you. Our service branch offices also offer additional services that respond to country-specific requirements. Our service team will be happy to give you information on further services.